Consumer Reports looked at 10 of the top tablets on the market and this time Apple won big. The iPad 2 Wi-Fi + 3G (32G) model came in first place when considering 17 criteria across the different tablets. Many features are universal to all the models tested, including touch screens, Wi-Fi, GPS, and Bluetooth connectivity.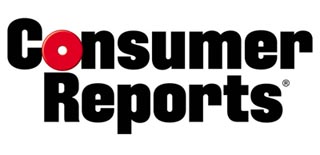 The news is a refreshing change of pace for Apple after the magazine refused to recommend the iPhone 4 over antenna issues. Battery life was one area with huge differences, with the iPad 2 clocking over 12 hours of video play time. In contrast, the bottom rated Archos 70 Internet Tablet only lasted 3.8 hours on the same task.
The Motorola Xoom was cited as Apple's closest competitor in the tablet space. One major problem for the Xoom, however is its pricing at $800. Even though one of the original iPads tested tied with the Xoom on other measures, Apple's sub-$600 price on the model gives it the clear advantage. Consumer Reports warned against purchasing any tablet in the sub-$300 range, as quality suffers and subsidized devices could come with a large contract cancellation penalty.
Paul Reynolds, Electronics Editor at Consumer Reports thought it unusual that Apple would have such high quality and low prices in the segment as they normally offer their products at premium price points. Still, more competition is on the way, and Android devices provide versatile alternatives with USB ports, SD card slots and other options Apple refuses to incorporate on the iPad.
Full ratings, buying advice and model recommendations can be found in the May 2011 issue of Consumer Reports, which is already on newsstands.