2K Games has announced that Sid Meier's Civilization Revolution 2 is coming to iOS devices on July 2nd. The sequel is the first Civilization game created solely for mobile devices. The original game was released for the PS3 and Xbox 360 in 2008 before being ported to iOS in 2009 and Windows Phone devices in 2012.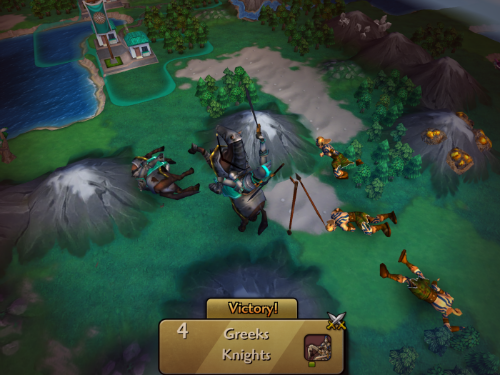 In Civilization Revolution 2, players will be able to build a powerful empire starting from the dawn of man. The sequel will feature the 16 historical leaders from the original game plus new faces such as Churchill and Kennedy. Players will also be able to and go head-to-head with famous dictators like Napoleon, conduct diplomacy and discover new technologies as they usher their civilization to the modern age.
2K Games promises the sequel will build on the original game's core tactical elements while delivering "high-impact graphics" and controls specifically designed for touch-pad devices.
Sid Meier's Civilization Revolution 2 will support the iPhone, iPad, iPad mini and iPod touch, and it will be available for Android after the iOS release. Pricing is unknown at this time, but the original is currently available for $2.99 on the App Store.