There seems to be some confusion about Apple Pay now that Apple (NASDAQ: AAPL) has released iOS 8.1. The iPad Air 2 and iPad mini 3 do support Apple Pay, but they do not support in-store purchases. Only the iPhone 6, iPhone 6 Plus and Apple Watch when paired with an iPhone 5 or later can make in-store payments. Neither the iPad Air 2 or iPad mini 3 ship with the Near Field Communication antenna that is required to utilize the Apple Pay readers coming to more than 220,000 retail locations.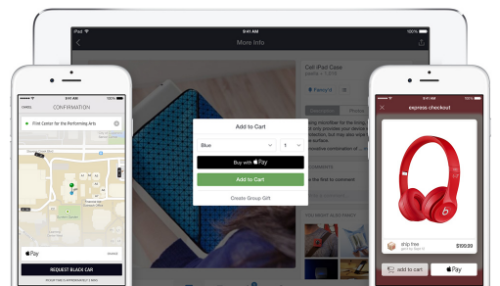 iPad Air 2 and iPad mini 3 owners will be able to use Apple Pay and Touch ID to make online and in-app purchases when they begin shipping later this week. For example, you will now be able to pay for stuff within an app, like the Apple Store, by just placing your figder on your Touch ID. This eliminates the need to type in your App Store password every time you want to make an in-app purchase.
Setting up Apple Pay on your iPad is as easy as going to the Passbook & Apple Pay panel in the Settings app and selecting the "Add Credit or Debit Card" option. You can then use the camera on your iPad to enter your credit card information or type it in manually.
Apple promises that Apple Pay is safe to use since it does not share your credit card information with merchants or store it on their servers. Apple Pay works with all the major credit card companies and top banks such as Bank of America.