The Kickstarter funded, collectible card game Boss Monster has been turned into a mobile title for iOS and Android tablets. Brotherwise Games has teamed up with developer Plain Concepts to bring their dungeon-building title to the iPad. The iOS version is exactly like the tabletop game, except players do not have to keep track of their own stats and can play up to 3 AI opponents at the same time. In the game players use cards to build and crawl dungeons in a side-scrolling adventure full of 8-bit monsters and treasure.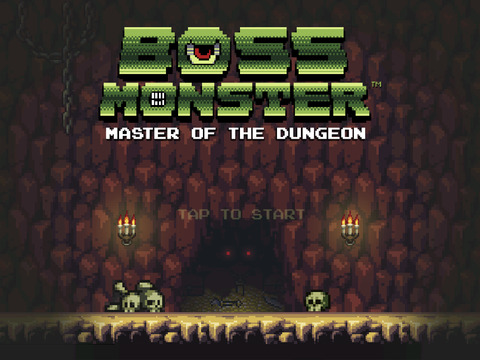 Boss Monster features retro art inspired by NES video games, RPG elements and plenty of "geeky pop culture" references, according to the official website. The physical card game is available for $25. The starter set includes 155 full-color cards, and there is a 26-card mini-expansion called "Tools of a Hero Kind" available for $10.
The app is available on the App Store for free with the option to purchase the full game for $6.99. Boss Monster is only compatible with the iPad running iOS 6.0 or later.