Blockbuster has had a rocky relationship with online streaming, but that hasn't stopped the rental company from bringing its On Demand service to iOS devices. Blockbuster on Demand was originally launched for Android, Roku and Samsung Smart TVs, but it didn't manage to make much of a splash. DISH Digital L.L.C. hopes the new iOS app will give its Blockbuster streaming service the push that it needs to keep the company alive.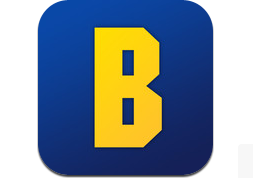 Blockbuster on Demand allows users to stream thousands of movies in HD to any iOS device. There are no subscription plans, late fees, contracts or commitments. You just pay as you go... If you can get the app to work. My Blockbuster on Demand app keeps getting stuck at the start up screen every time I relaunch it. This might also explain why there are zero customer reviews in the App Store rating section.
If you would like to attempt to use the Blockbuster on Demand app, it's free to download through the App Store. It's compatible with the iPhone, iPod touch and iPad.
Blockbuster On Demand features:
•Thousands of hit movies and new releases – rent and watch instantly or save to your Watchlist and view later
•Tons of movies you love – hand-selected titles with the highest ratings from Rotten Tomatoes®
•Stream Instantly — phone, tablet, laptop, Samsung Smart TV, Roku, and more
•Amazing sound and video – stunning HD movies in full Surround Sound
•Easy shopping and viewing – prime movie watching experience
•No subscription or late fees – pay only for what you watch
DISH acquired Blockbuster in 2011 and planned to launch an online streaming service to take on Netflix. The company eventually abandoned those plans opting to release a movie rental service instead.