And I thought the iPad Head Girl was going to be the dumbest thing I wrote about this month.
Entrepreneur John Vaccaro has turned Bernie Madoff's wardrobe into "fashionable" iPad covers. Not the kind of covers that protects your iPad from damage, but the kind an insane person would buy to brag about. Two covers, one created from some Ralph Lauren Polo pants, and one fashioned from Madoff's off-white khakis, are currently available on the Frederick James' website for $350.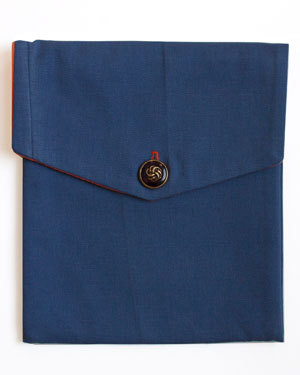 Vaccaro told The New York Post, "People want these because he's somebody who did something bad." And I'm sure some people would want iPad covers made for the skin of Ed Gein's victims, but that doesn't mean someone should produce and sell them.
Vaccaro, who bought the items at an auction in November, said he's made 31 covers so far, and expects to get 64 from Bernie's pants alone.