Poor Leopold, someone has stolen his fortune and is teasing him by leaving a trail of his gold pieces like breadcrumbs through the woods. Leo has no choice but to follow the trail to try and recover his treasure.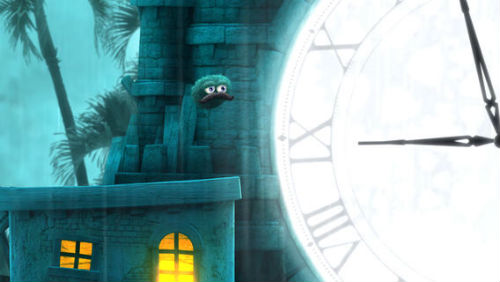 Leo's Fortune is a new platform adventure game from the four person Swedish development team 1337 & Senri. Players must help the mustached furball Leo avoid deadly traps and solve physics-based puzzles in 24 handcrafted levels. Along the way you'll meet Leo's strange family and unravel a twisting mystery while trying to hunt down the culprit.
The creators of the game describe Leo's Fortune as "one enormous panoramic piece of art," and judging by the screenshots and trailer they're not over exaggerating. The game looks beautiful, and even better, it is a premium title with no in-app purchases
You can learn more about Leo's Fortune by visiting the official website or by following the Facebook page. If you like what you see, the game is available on the Apple App Store for $4.99. It is compatible with all devices running iOS 7.0 or later.
You can also check out 1337 & Senri's other mobile game Devil's Attorney which is only $1.99 for a limited time.