Beats Music has officially rolled out version 2.0 of its iOS app. The update adds a new user interface designed for the iPad, the ability to follow your Twitter friends who also have a Beats subscription, and the ability to manage your account through iTunes.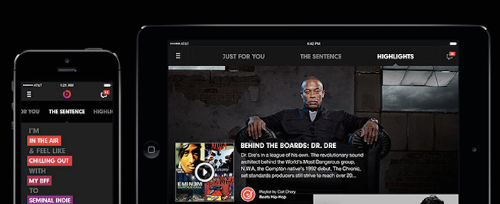 Besides the new "Find Your Friends" feature the iPad version includes all the same highlights as the iPhone version. Users can choose to listen to curated music channels, create their own and access the app's offline mode. The iPad version also includes Beats' unique recommendation engine, "the Sentence," and popular features such as "Just for You," "Find It," and "My Library".
The Beats Music app for the iPad and iPhone is free to download from the Apple App Store, but it requires a paid account to access all its features. You can purchase a Beats subscription for $9.99 a month for one user, or for $14.99 a month for up to five users. AT&T customers can try out the service for free for 90 days.
Beats Music requires iOS 6.0 or later.