Both Sprint and AT&T are now offering the iPad mini and iPad 4 with LTE support at select Sprint and AT&T retail locations. Sprint is promising "attractive data plans" with no shared data. AT&T is offering its new Mobile Share plans which allows customers to add a tablet for just 10 dollars a month. The AT&T Mobile Share Data Planner can help you estimate if a shared date plan is for you. You can also visit ATT.com for a rundown of AT&T's no contract iPad plans.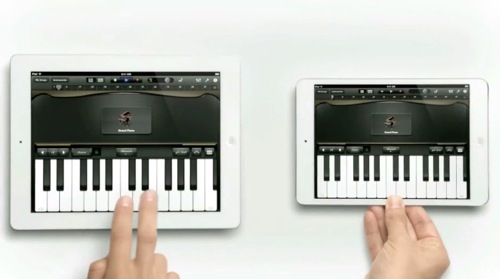 "Our customers are increasingly connecting their devices to the mobile internet and our new Mobile Share plans allow them to add a tablet for just 10 dollars a month," said Glenn Lurie, president, Emerging Enterprises and Partnerships, AT&T Mobility. "We're thrilled to offer iPad mini to our customers on the nation's largest 4G network."
AT&T is not accepting online orders for the iPad mini or iPad 4, and supplies are limited.