Apple has recognized that a small number of iPad users are having persistent problems connecting and staying connected to Wi-Fi networks. The problem first cropped up with the initial release of the iPad in early April. Two support documents have been issued to help resolve the problem.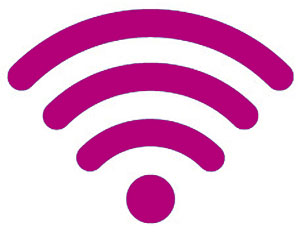 The first support document details steps to improve Wi-Fi performance on the iPad and includes basic information such as "confirm that your Wi-Fi router is switched on." Presumably, this document didn't do much to help struggling iPad users who were experiencing a genuine problem with their iPad connectivity.
Reports of weak signal strength, the inability to connect to a nearby Wi-Fi network, and no access to the Internet while connected have resulted in a new support document from Apple titled iPad: Issues connecting to Wi-Fi networks.
Besides listing some workarounds for the problems, Apple states that a future iPad software update will address remaining Wi-Fi connectivity issues. This is welcome news for those iPad owners affected by the problems.
In the meantime, users experiencing Wi-Fi issues can try the following:
1. Update your Wi-Fi router firmware
2. Use WPA or WPA2 wireless security
3. Increase screen brightness above the minimum and turn auto-brightness OFF
4. Renew your IP address by selecting Renew Lease under Settings -> Wi-Fi -> [Your Network]
No word yet on a release date for the software fix. Apple plans to release the next generation iPhone OS on the iPad this fall. Firmware version 4 will add multiple features and bring the same operating system version to the iPhone and iPad.
[via NY Times]