Apple today announced the iPhone 6, iPhone 6 Plus and Apple Watch, but the company did not unveil a new iPad model like some iOS fans had hoped they would.
Tim Cook and company finally unveiled the long awaited "iWatch," which is officially being called the "Apple Watch". The new wearable device is equipped with a sapphire display, four sensors, a "Digital Crown" physical button and it will be offered in three different collections: Apple Watch, Apple Watch Sport and Apple Watch Edition. The different collections will offer three different finishes, aluminum, stainless steel, 18-karat gold, and six different band choices at launch. The bands feature their own unique connecting mechanism, which means users will be stuck using only the six Apple-approved choices.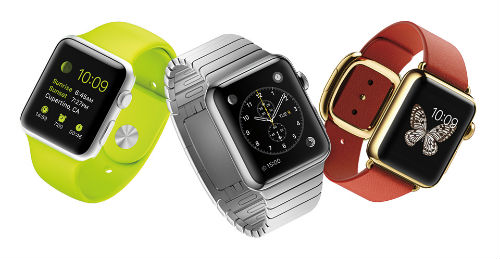 Cook made it clear that the Apple Watch is not a miniature iPhone that straps to your wrist, but it does require an iPhone 5 or later to work. It also features WiFi, Bluetooth 4.0 and it ships with stock third-party and Apple apps. The Apple Watch will be available early 2015 starting at $349.
As expected, Apple also announced two new iPhone models; a 4.7-inch iPhone 6 model and a 5.5-inch iPhone 6 Plus model. They are both equipped with 1,334 x 750 Retina HD displays, an A8 processor and upgraded 8MP camera. The only difference is the screen size and that the iPhone Plus features optical image stabilization. Pre-orders will open for both devices on September 12th and they will begin shipping on September 19th. The iPhone 6 starts at $199 and the iPhone 6 Plus starts at $299.
You can read more about both the iPhone 6 and iPhone 6 Plus here.