It looks like Apple resellers and carriers are preparing for both the iPhone 5 and a new iPad to be released on September 21. Verizon has blacked out employee vacations from September 21 to September 30 in anticipation of a new iPhone, and multiple Apple Premium Resellers in Europe are clearing shelf space in anticipation of a new iPad.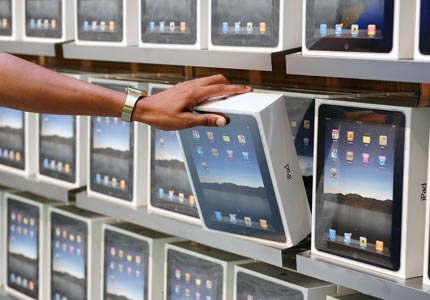 One unnamed iPad retailer told MacRumors Apple had requested they set aside additional space for more iPads by September 12.
"One of the sources specifically cites September 12 as the Apple-imposed deadline for the adjustments to be made, while another source indicates that their store is already at work on tripling the amount of display space dedicated to the iPad. We're told that the emphasis on iPad display space is coming at the expense of Apple's Mac Pro and Mac mini computers, which are reportedly being removed from display entirely at these locations."
According to various unconfirmed reports, Apple is expected to announce both the iPhone 5 and iPad mini on September 12, then release them nine days later on Friday, September 21. There have also been rumblings about Apple refreshing its entire iOS lineup, or releasing a revamped third-generation iPad with a new display and longer battery life.