Apple has announced that nine markets outside the US will receive the iPad on May 28. As was previously revealed, pre-ordering for these countries starts on Monday, May 10 for both the Wi-Fi only and 3G models. The May 28 shipping date announcement comes amid iPad 3G shortages at Apple stores in 13 cities across the US.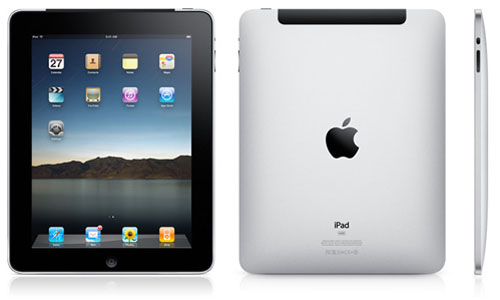 One million iPads have already been sold as of last week. Many iPad fans overseas had friends ship their new device internationally after pre-ordering in the US to get the iPad earlier. Due to heavy demand, Apple pushed back its initial release schedule for international distribution.
Apple changed the international launch date for the iPad twice. Initially, Apple intended to sell the iPad worldwide in late March. The US release was pushed to April 3rd, with the 3G models shipping April 30. Rumors had surfaced that the iPad could reach Canada as early as April 24, but this did not turn out to be true.
The iPad will launch in the following countries on May 28:
Australia
Canada
France
Germany
Italy
Japan
Spain
Switzerland
United Kingdom
Another round of countries will be added in July 2010:
Austria
Belgium
Hong Kong
Ireland
Luxembourg
Mexico
Netherlands
New Zealand
Singapore
Apple plans to announce shipping details for the second round of international markets at a later date. Some have speculated that preparation for the international launch is causing 3G shortages stateside, however Business Week points to a shortage of touch screens as the culprit. Whatever the case, Apple iPad mania is spreading the globe.