Most people are aware that Apple limits iPad purchases to two (2) units per customer. What you might not realize is that Apple Stores have a lifetime limit on iPad purchases, as one consumer found out the hard way.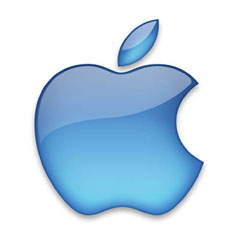 A medical student reported on his blog titled Protocol Snow that he purchased iPads for some fellow members of the NeoGAF gaming forum living overseas. His local Apple Store had plenty of units in stock, and he went there on several different occasions to pick up two iPads at a time.
He explains that unlike some iPad buyers who resell for a profit, since he was doing these people a favor he only covered the actual cost including shipping, taxes and PayPal fees. However, Apple employees don't make a distinction. He set off a red flag when he came in the store to pick up an iPad he reserved online.
The customer was told he was "not allowed to buy this iPad." After asking several questions, like what the lifetime limit was or whether or not it applied to a household or credit card, the Apple employee stated, "All I can say is that you have reached your lifetime limit of iPads and will not be allowed to buy any more."
What remains unclear is whether or not Apple intends to limit lifetime iPad purchases to two and the employees failed to notice his iPad buying spree, or the lifetime limit is a different number of units. It seems the Apple Store in question was fine with multiple sales when they had more units in stock, however the customer was shut down when stocks were low and his purchases were reserved.
As the iPad becomes more ubiquitous and reaches the international market through official channels, maybe the lifetime limit will become irrelevant. Until then, be aware that Apple could ban you from giving them money if you break their rules.