Citing an unnamed source, John Paczkowski of re/code reported today that Apple will be holding an event on Thursday, October 16 at the Town Hall Auditorium on the company's Cupertino campus.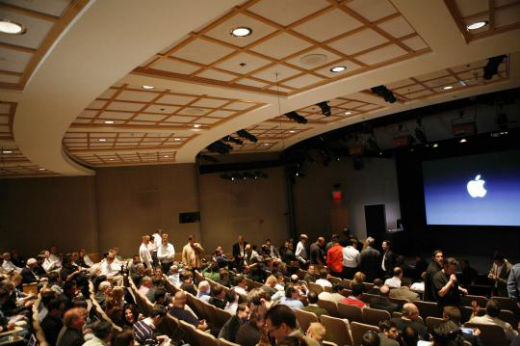 It is widely expected that the company will unveil its next generation iPad Air and possibly iPad mini, though there have almost no rumors or leaks about the latter. The iPad Air 2 will feature the speedier A8 processor which powers the iPhone 6 and 6 Plus. It will also be equipped with a Touch ID fingerprint sensor, which is currently only found on the iPhone 5s, 6 and 6 Plus. Also like the new iPhones, the next generation iPads are expected to be available in gold.
In addition to the new iPads, Apple is expected to announce a new 27 inch iMac with a 5K resolution Retina display. Along with the new desktop, Apple will likely launch OS X 10.10 Yosemite, which was announced and released to developers on June 2 and has been in beta testing ever since. It is also possible that a new Mac mini will make its debut at the event.
As for the rumored iPad Pro, that is expected to be announced sometime in early 2015. It is expected to be a larger, more robust iPad powered by an A8X processor.