Apple confirmed today that "overcharging" the new iPad will not destroy the device. CNBC's John Fortt and other Apple blogs previously reported that charging your new iPad after the screen indicates 100% "could harm the longevity of the battery." Apple told AllThingsD that the iPad 3 does display a 100% charge before reaching maximum capacity, but added that all Apple devices do this.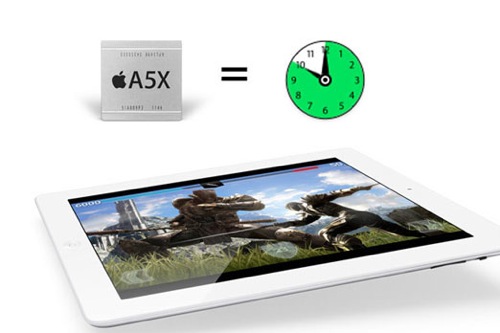 Apple VP Michael Tchao said that the new iPad will continue to charge to 100% before discharging a small amount. The device will then repeat this process until it's unplugged. "That circuitry is designed so you can keep your device plugged in as long as you would like," Tchao said. "It's a great feature that's always been in iOS."
This ensures that your iPad will receive the 10 hours of promised battery life, and that you will not ruin your device by keeping it plugged in for too long.