Apple already announced plans to give the App Store a makeover in iOS 8 by adding new features such as a Explore tab with subcategories, but with millions of app and game options available, the App Store can still be a tricky place to navigate. It is no secret that developers have a hard time getting their new apps noticed on the App Store, and that users also have a hard time discovering new games when shopping.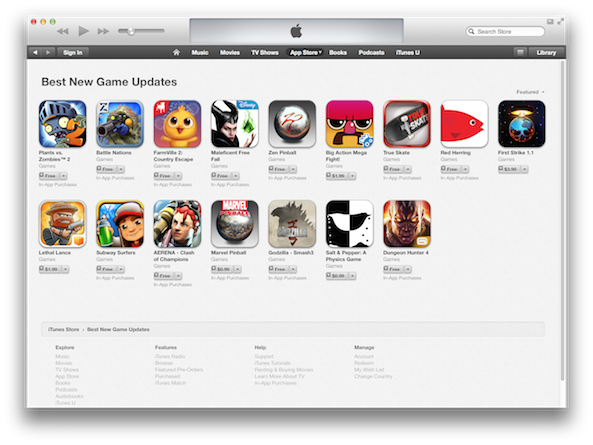 Perhaps this is why Apple has added a "Best New Game Updates" section to the Categories panel. The new service highlights games like Plants vs. Zombies 2 which was recently updated with a Dark Ages expansion. It is as if Apple is rewarding developers who take the time to add new content to their games. The new section also alerts users that a game they may have removed from their device has been updated.
You can now find the Best New Game Updates category underneath the Best New Games section in the App Store.
Of course the best way to hear about new games, App Store news and app updates is to read our New Apps and Games of the Week for the iPad and New iOS Apps, Games and JB Tweaks of the Week for the iPod touch, iPhone and iPad. This is a great way to learn about all the new and upcoming App Store releases, not just Apple approved apps and games.