Apple released iOS 4.3.4 (4.2.9 for the Verizon iPhone) to patch the vulnerability that was used for JailbreakMe 3.0, but could also be used for malicious reasons. The PDF exploit allowed hackers to access your passwords, built-in-cameras, contact databases and so on. The description of the update says it "fixes [a] security vulnerability associated with viewing malicious PDF files."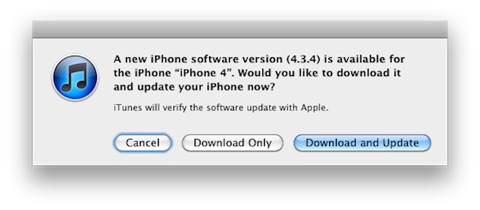 Apple acknowledged the hole last week after the German Federal Office for Information Security issued a warning about the possibility of infected PDFs remotely taking over devices.
"Apple takes security very seriously, we're aware of this reported issue and developing a fix that will be available to customers in an upcoming software update."
Comex, the person responsible for JailbreakMe 3.0, tweeted "iOS 4.3.4. Don't update, obviously. Meaning do not update your device if you want it to stay jailbroken, obviously! Comex released a patch for the main vulnerability along with the newest version of Jailbreak, but it only protects jailbroken devices.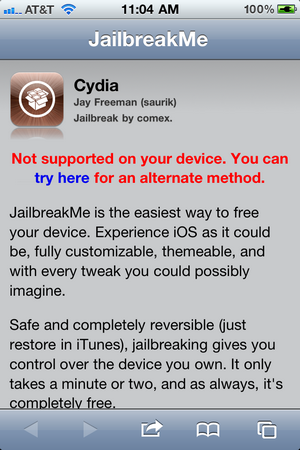 If you do not know what "jailbreak" means or have no desire to jailbreak your device, then updating to iOS 4.3.4 is probably not a bad idea.
This update works for the iPhone 4, 3GS, both iPads and the iPod touch (3rd and 4th generation).