WWAD - What Will Apple Do? That is the question on every Apple fanatics mind. The newest rumor via This Is My Next has a new iPad being launched with a slimmer lighter iPhone 5 this fall.
According to an unnamed source, Apple will release the iPad HD, a "pro" tablet sporting a double 2048 x 1536 resolution screen. This supports an earlier report that developers discovered 2048 x 1536 resolution images in the Twitter and Newsstand.framework of iOS 5.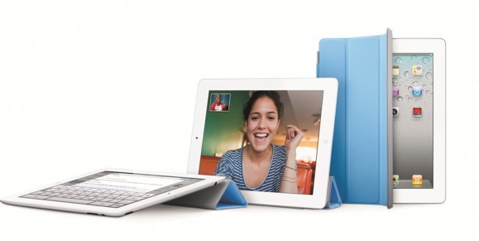 There have been many rumors about Apple releasing a new iPad this year, but many believe it would be foolish for the company to do so with the iPad 2 selling so well. A new iPad aimed at a higher end market wouldn't render the iPad 2 obsolete, it would just offer an alternative to professionals looking to do more with the device. Like This Is My Next points out -- think MacBook and MacBook Pro.
Many Analysts believe that Apple is looking to penetrate the mid-range mobile market, but that doesn't mean they need to offer a cheaper alternative tablet. With so many options on the Android Market, Apple breaking tradition and releasing an iPad HD, iPhone 5 and a cheaper version of the iPhone 3GS doesn't seem that unlikely. The playing field has drastically changed, and it would be crazy to assume that Apple isn't ready to respond.