It looks like the leaked Apple advertisement was correct, and Apple stores will be opening early to the sell the new iPad. According to an official Apple press release, the third generation iPad will be available at Apple retail stores on March 16 at 8:00 a.m. local time in the US, Australia, Canada, France, Germany, Hong Kong, Japan, Singapore, Switzerland and the UK; along with Puerto Rico and the US Virgin Islands.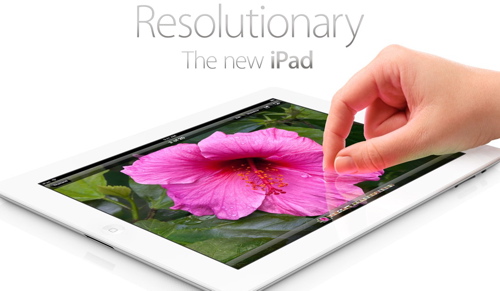 Apple employees will be on-hand to offer free Personal Setup service for any customizing needs. The iPad 3 will also be available at AT&T stores, Best Buy, Radio Shack, Sam's Club, Target and Walmart in the U.S..
Remember, even though you do not need to buy a data plan right away, you will need to choose either AT&T or Verizon. Verizon's superior LTE network and free personal hotspot support make them the better choice if you're buying a 4G model.