Apple is looking to put a strangle hold on the tablet market by releasing the iPad mini for $200 to $250 in October, according to iMore. The tech blog cites a "proven reliable" source who claims that Apple wants to do what they did "with the MP3 market in 2004 with the expansion of the iPod product line." By releasing an affordable alternative to the new iPad and iPad 2, Apple will be able to compete with entry-level tablets like the Amazon Kindle Fire.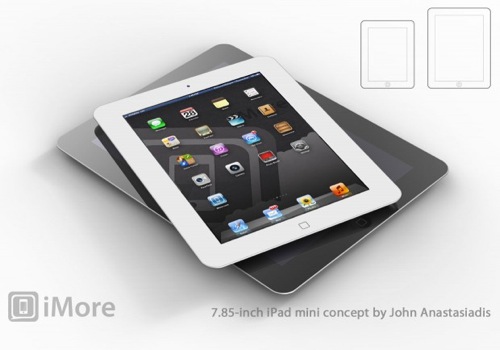 The source said that the 7-inch iPad will feature the same 2048x1536 resolution display as the new iPad.
"Our source has indicated, however, that the 7-inch iPad will be identical to the current 9.7-inch iPad, just scaled down. That seems to include a 2048x1536 resolution display, just like the new iPad. If accurate, that would put the pixel density at around 326 ppi, the same as the iPhone 4S (and higher than the 264 ppi new iPad) retina display."
Apple has already addressed the mid-range market by offering the iPad 2 for $399. Adding a $200 to $250 iPad to their lineup would help them protect the entry-level point flank like many analysts have predicted they would do in 2012.
The DigiTimes has been claiming that Apple would release a "complete iPad series targeting the entry-level, mid-range and high-end market" since 2011. Apple has also allegedly placed an order with Pegatron Technology to produce a 7-inch iPad for August. Pegatron is currently an OEM for the iPhone 4S and new iPad.
[via iMore]