Sterne Agee analyst Shaw Wu told investors on Tuesday that it is a "question of when, not if" Apple would release the so-called iPad mini. Wu believes a 7.85-inch iPad would be "the competition's worst nightmare" since most companies can't compete with the higher priced new iPad and iPad 2.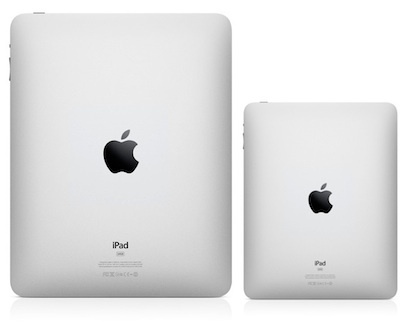 Wu is not the only analyst who believes Apple will enter the smaller tablet market to compete with Amazon and other tablet manufacturers. Technology Business Research analyst Ezra Gottheil told Computer World that the 7-inch tablet is a "good form factor for some users," and that he believes it has always been in Apple's plan to "protect that price flank."
Google plans to release their own affordable 7-inch tablet to compete with the Amazon Kindle Fire later this year. The Kindle Fire is the only tablet that has found some success in the Apple dominated tablet market. Wu said it makes "both fundamental and strategic sense" for Apple to address the entry-level tablet market in the future. An iPad mini could be the device to round out their tablet lineup and undercut the $399 price of the iPad 2.