After the iPhone 5/iPhone 4S fiasco I'm not convinced Apple is going to release an iPad mini this year. Apple didn't need a new low-end iPhone to compete with other smartphone manufacturers at the end of 2011 like a lot of analysts predicted they would. The iPhone 4S performed well, and the iPhone 3GS allowed them to compete in the low-to-mid end market without having to release a new affordable phone. However, some analysts still believe Apple will release an iPad mini to compete with the Kindle Fire in 2012.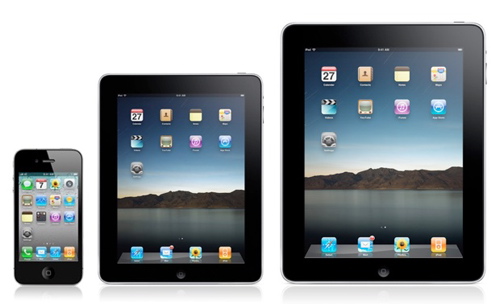 A Technology Business Research analyst believes Apple plans to release an iPad mini sometime this year. "I believe that's always been in the plan," Ezra Gottheil told Computer World. "Actually that's a good form factor for some users, and although they will also charge a premium above other similar-sized tablets, they want to protect that price flank."
iPad mini rumors date as far back as 2010 when Steve Jobs called 7-inch tablets "useless" and "dead on arrival." A lot of things have changed since then, but I don't think they have changed enough to cause Apple to start chasing trends.