No one said the Kindle Fire would dethrone the iPad (okay maybe some did), but it's living up to expectations as the first Android tablet to actually compete with Apple. Amazon announced that it moved 95,000 units on its first day, a far cry from the iPad's 300,000 units, but an impressive number. Head-to-head the iPad 2 may be laughing, but the Kindle Fire created a roadmap for future tablets to follow. If others catch on, Apple could see a chunk taken out of its tablet market share lead.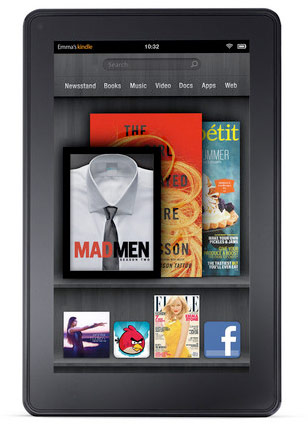 The HP TouchPad, Samsung Galaxy Tab and HTC Flyer tried to compete with the iPad on its own terms, and we all know how well that worked out. Unlike smartphones, a lot of people view a tablet as a privilege not a necessity. The Kindle Fire offers a better entertainment experience at an affordable price. Yes it's cool that you can watch a movie, play games and read a book on your phone, but it's so much better on a tablet. The Kindle Fire offers 16,000 apps, a ton of movies, books and music for $200. Even if you shell out the $79 for Amazon Prime, their movie and TV streaming service, it's still cheaper than RIM's BlackBerry Playbook. Yes everyone wants an iPad, but not everyone is going to spend $500 so they can watch a movie at the airport.
Amazon was smart, sacrificing features that come with most cell phones (a camera and GPS) for cost. The Kindle Fire says; if you need to take a picture do it with your phone, but if you want to watch a movie, do it with your Kindle.
The Amazon Kindle Fire won't dethrone the iPad by itself, but it's proving that there is room for other tablets out there.