Alien Shooter EX. is now free for a limited time. The game is a top-down 3D shooter with RPG-like elements. Players control a soldier who must come out of retirement to ward off an alien invasion. Each stage includes different tasks such as finding survivors, collecting data, solving puzzles and of course blasting aliens.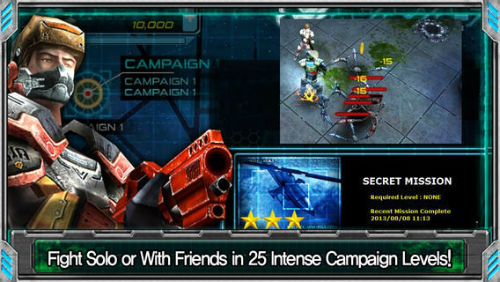 Players can explore expansive 3D worlds while collecting data on their enemy to better their chances of surviving the invasion. The game also features "uncluttered" dual touchscreen joystick controls, dozens of "space-esque weapons," 25 levels, 40 achievements and multiplayer action.
Alien Shooter EX. is available for free for one week on the Apple App Store. It supports the iPad, iPad mini, iPhone and iPod touch running iOS 5 or higher.