Adobe and partner Greystripe are putting into works a solution to allow mobile advertisers to bring existing rich media Adobe Flash advertisements to the iPad and iPhone platforms. In a recent press release, Greystripe announced their iFlash units will bring Adobe Flash content to the iPad and iPhone by detecting the devices and converting Flash content to HTML5, on the fly.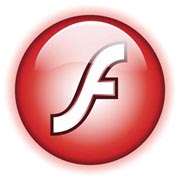 According to Greystripe, ad performance and brand recognition is drastically increased with rich media iFlash delivered on mobile devices versus online. More importantly, the ability of iFlash units to convert to HTML5 on the fly and display on the iPhone and iPad allow advertisers to leverage existing content instead of reproducing advertisements specifically for those devices. "We're committed to making it easy for advertisers to achieve results in mobile by removing barriers to execution and offering the engaging power of Flash-authored creatives on the iPhone and iPad," said Michael Chang, CEO for Greystripe.
Apple has indicated that Flash's performance issues are the reason for the iPhone OS's lack of support for the technology. Adding another conversion layer into the mix suggests a significant possibility of performance woes. However, at this time there is no information available regarding the performance of iFlash units on the iPad and iPhone.