Before the Hoffman crew landed on the Discovery channel, Gold Rush! the game was entertaining kids everywhere in 1988. The classic adventure game was eventually remade as Gold Rush! Anniversary for the PC and OS X in 2014 and now it is available for the iPad.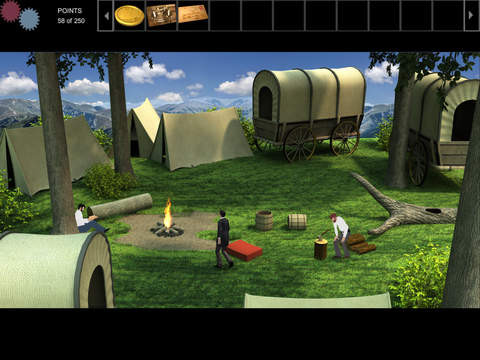 In Gold Rush! players take on the role of Jerrod Wilson, who must meet up with his brother in Sacramento. Wilson runs into problems leaving his home town of Brooklyn due to the 1849 California gold rush hitting at the same time he begins his journey. Players must decide to take one of three routes from New York to California, and on the way will see historic sites while running into danger such as Native Americans and deadly snow storms. The game features 130 pre-rendered images and animated scenes, English and German subtitles and new point-and-click controls optimized for touch displays.
Gold Rush! Anniversary HD is available now for $4.99 on the App Store. It supports all iPad models running iOS 6.0 or later and it is rated 4+.